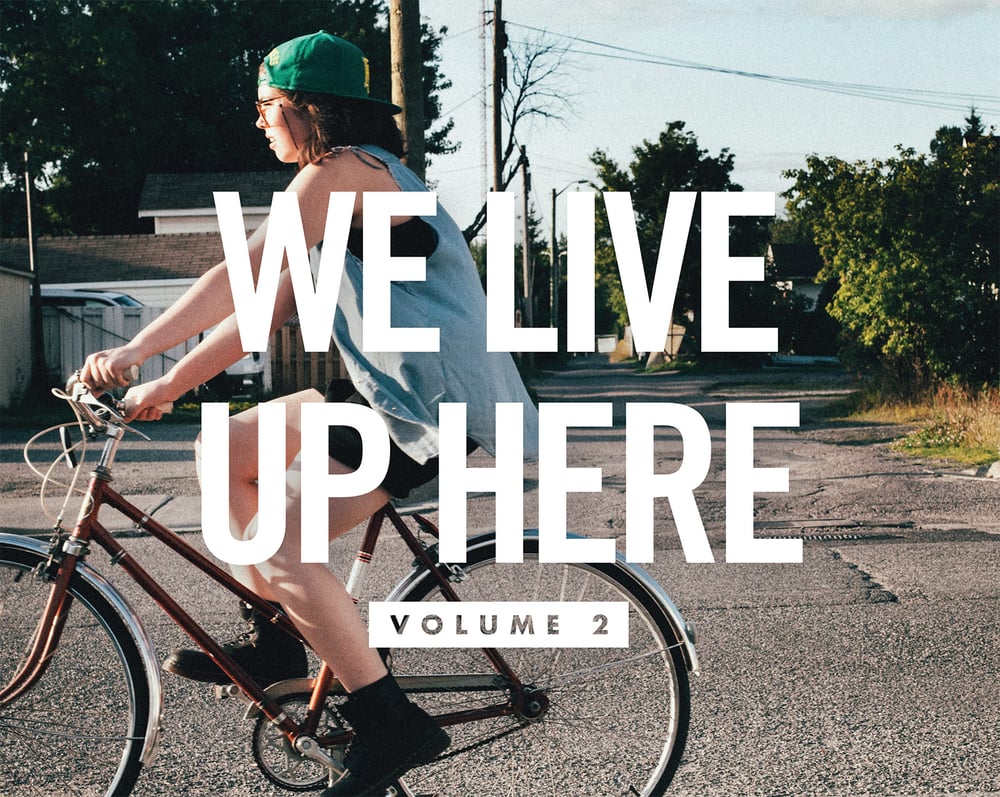 We Live Up Here - Volume 2
$

35.00
---
---
We Live Up Here Volume 2 is a taste of life in Sudbury, and a dose of nostalgia for anyone who has ever called Sudbury home. Your purchase will not only help us pay for the printing of the book, but it will also be invested back into Sudbury's arts community.
Every nickel and every hour spent on this project will help grow our community and ultimately save the world from Sudbury with Sudbury.
Your enthusiasm and support last year made the project so much more enjoyable, and so much more successful than we could've imagined.
Thank you, from all of us who are pouring our hearts into it.
Shipping on December 12th, 2014
*** To pick up this book, add the promo code PICKUP. Choose this option to save shipping and pick it up after December 8th 2014 at Studio123 (73 Elm, Downtown Sudbury). Please note that Studio123 will be closed for the Holidays from December 22nd to January 5th.***